March 16, 2009 The instant before liftoff.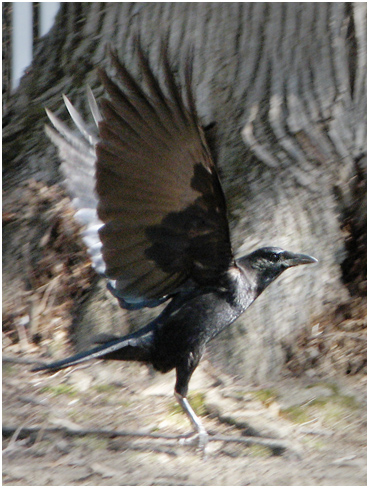 March 12, 2009 Water flows beneath the ice as the sun gets higher.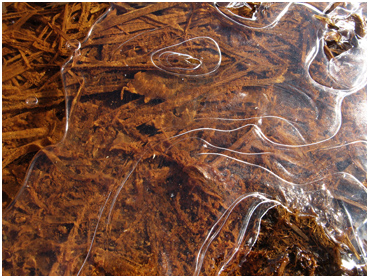 March 6, 2009 Finally, a warm front. Now's the time to visit a sugarhouse.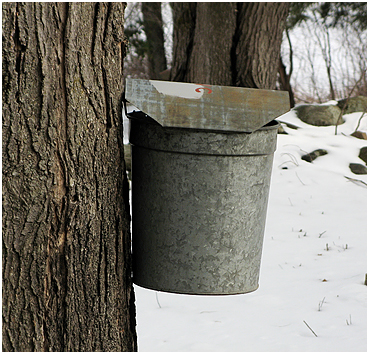 March 4, 2009 Way too cold for melting, despite the higher sun angles.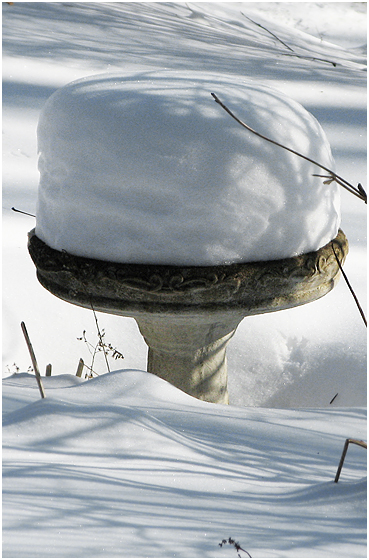 March 3, 2009 Winter's grip remains firm.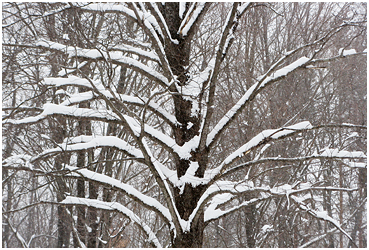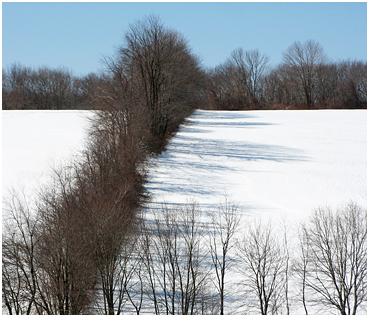 February 27, 2009 Snack time.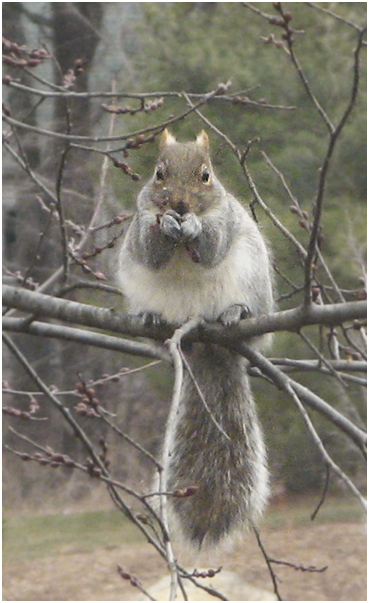 February 26, 2009 Peeks of sun following snow marked the passage of a warm front. It prompted some to tap their maples — a sure sign that spring is on the way.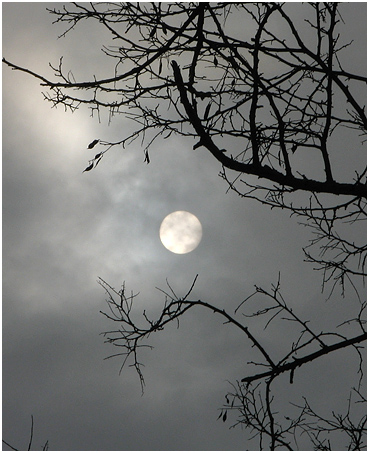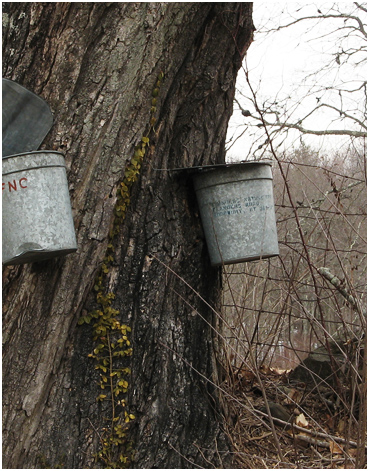 February 17, 2009 This is the northwest wind that ended our February thaw, but with a clear moderate cold, unlike the brutal January freeze.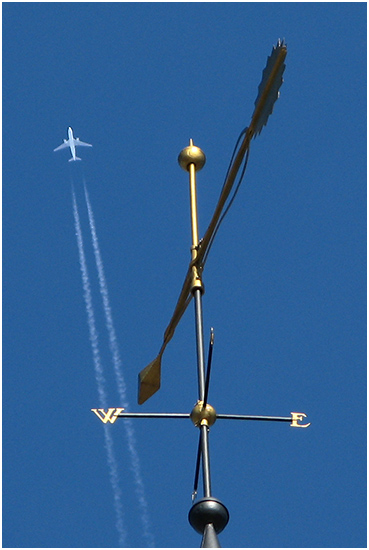 February 16, 2009 The steep slope of a dam wall is easily navigated by this grazing whitetail.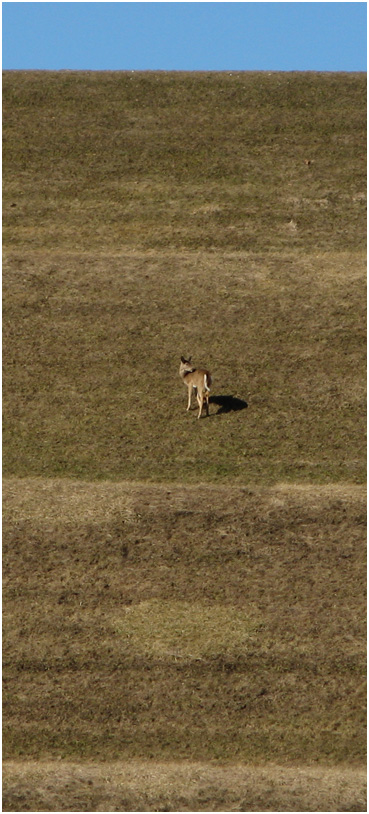 February 5, 2009 As the sun came up, temperatures only grudgingly crossed the 0° F mark.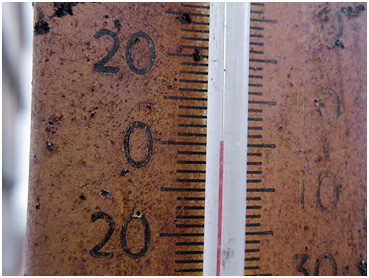 January 27, 2009 Cedar waxings take turns feeding at a cranberry viburnum then returning to this tree's safety.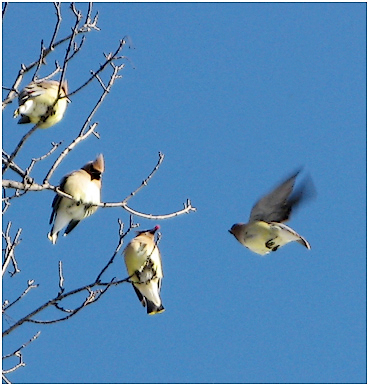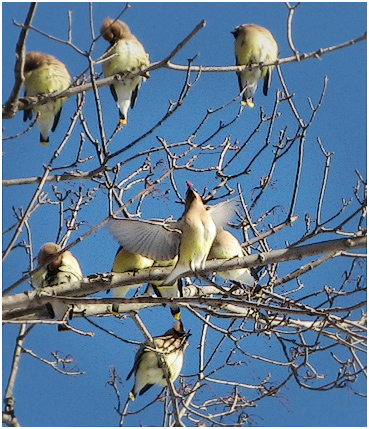 January 25, 2009 X marks a spot in the dawn sky — and reminds us of the persistence of added moisture in the upper troposphere.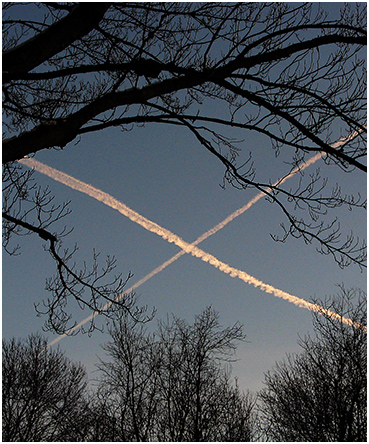 January 20, 2009 Right in the middle of the field.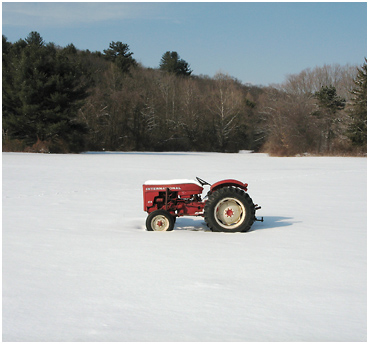 January 12, 2009 Last week's ice has had considerable staying-power in the cold air.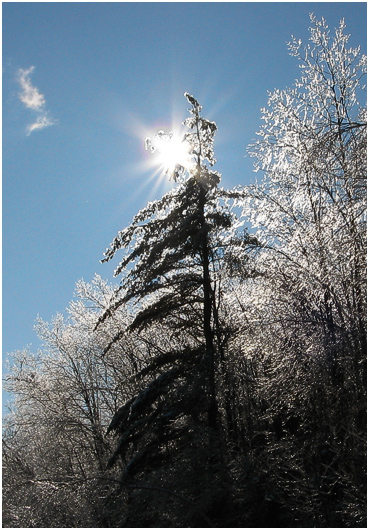 January 9, 2009 Ice — today, at dawn, and by moonlight (almost full) last night.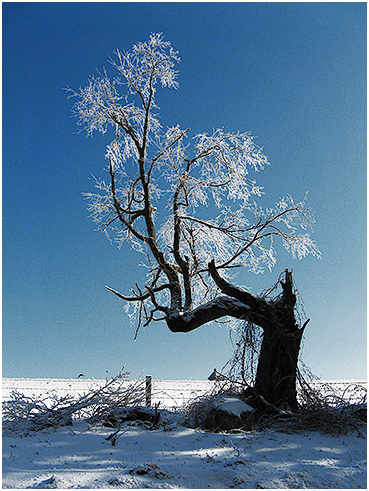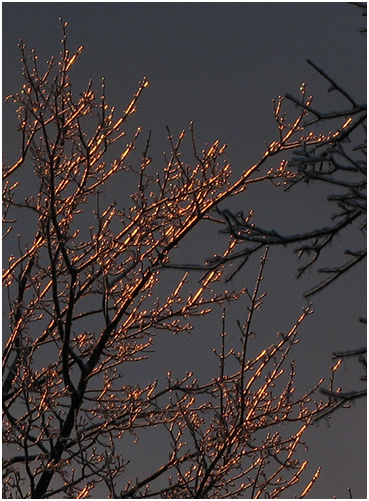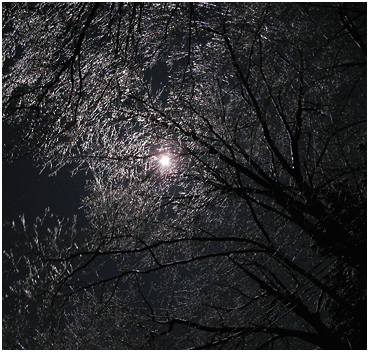 January 8, 2009 Yet another ice storm to challenge the trees while making them pretty.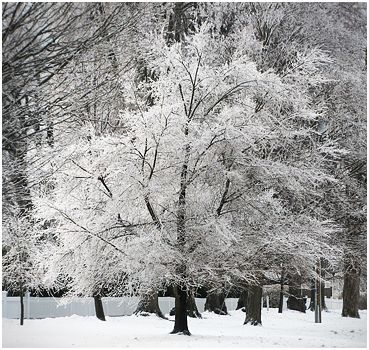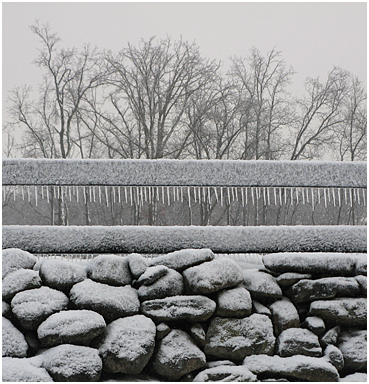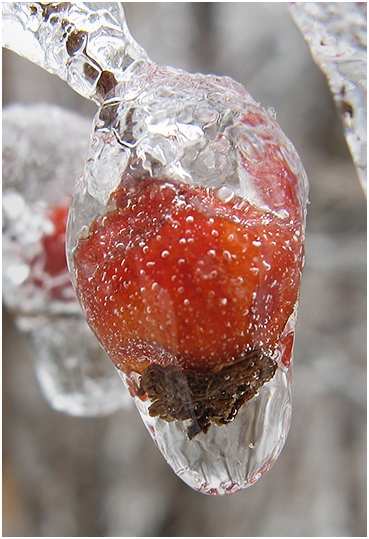 January 6, 2009 The calm before tomorrow's storm.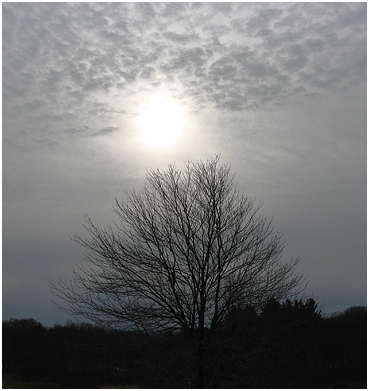 December 31, 2008 New snow blankets this stone wall as winter returns.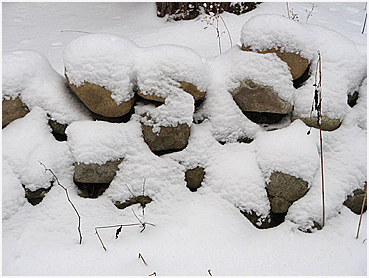 December 30, 2008 A turkey vulture surveys the area.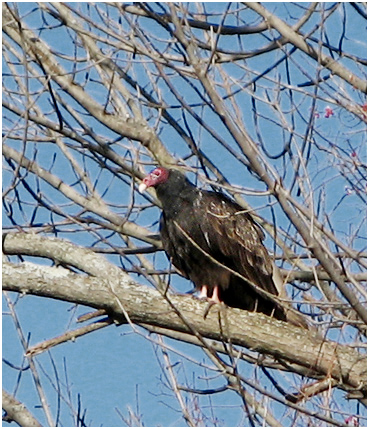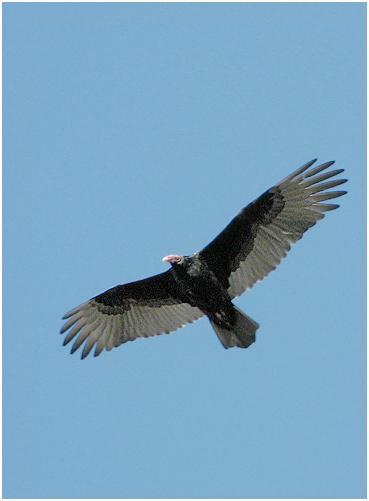 December 29, 2008 Even the biggest snowman was no match for our post-Christmas thaw.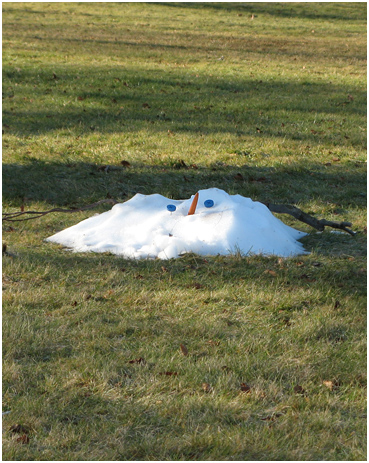 December 24, 2008 On the way to becoming someone's Christmas mouse?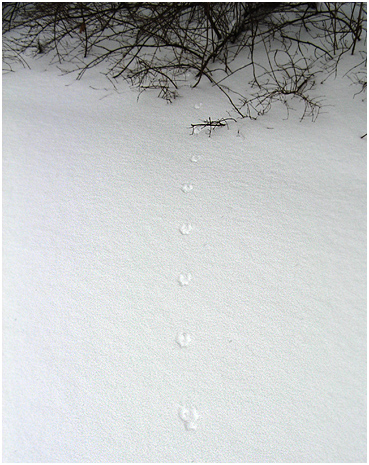 December 21, 2008 Down from the weight of last week's ice, a snowstorm highlights the lower branches.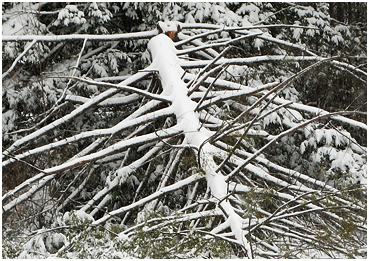 The Winter Solstice — 7:04 AM December 21, 2008
December 17, 2008 Freezing drizzle on top of last night's snow doesn't deter this gaggle of geese.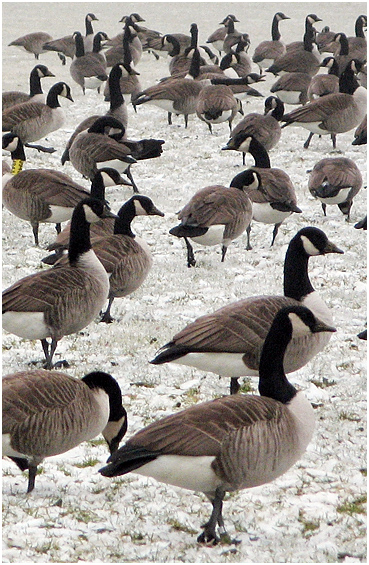 December 15, 2008 Ice on this twig looks like a jewel as warmer air pushes in.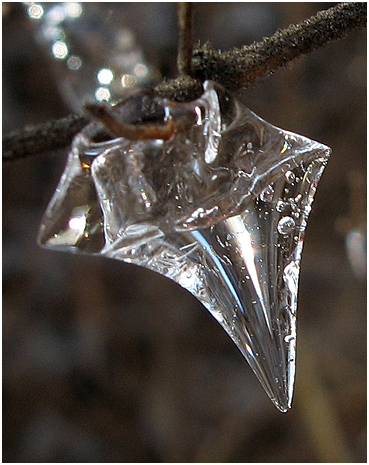 December 14, 2008 With cold days, the places that got a lot of ice still have a lot of ice.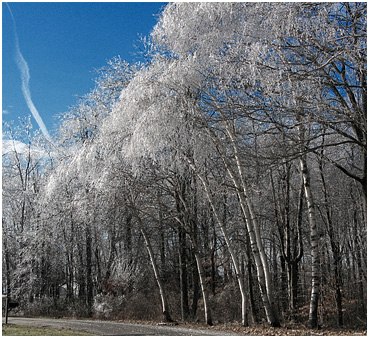 December 13, 2008 In the depth of the ice storm where one hundred feet makes all of the difference in temperature.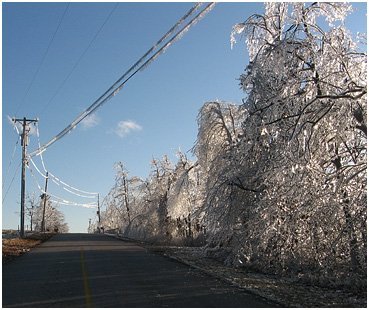 December 12, 2008 On the edge of an ice storm. The weight of accumulating ice tilts these branches after icicles have already formed.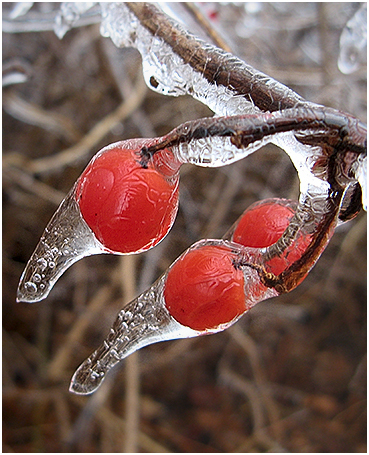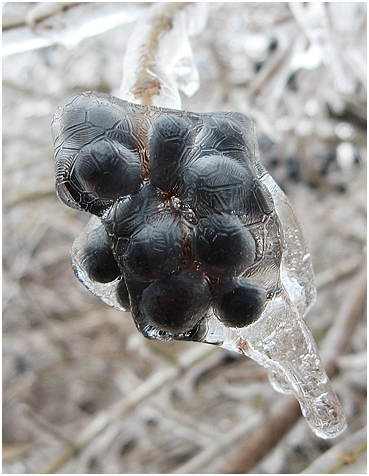 Late-hanging crab apples are glazed.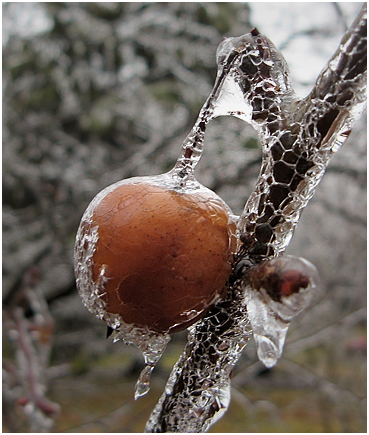 Mount Tom wears a cap, as the pond waters moderate the temperatures below.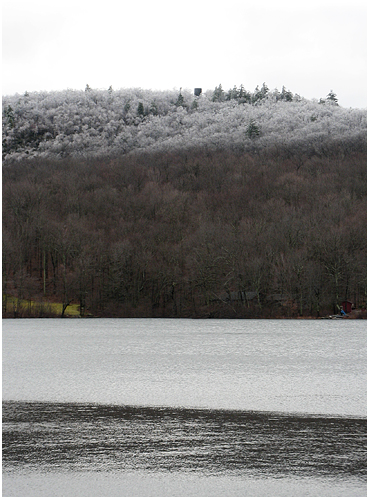 December 7, 2008 The first accumulating snow of the season.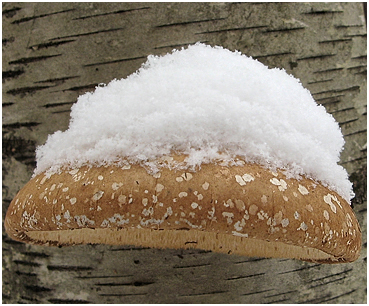 December 3, 2008 A red-tailed hawk showing off how they got their name.
Continue reading from the Autumn in Litchfield archive >