The Laurel Hill Foundation's Narcissus Plantings offer a fine hillside display in mid spring. There are in total some 50 to 100 species of Narcissus, and a nice range of them can be seen here. The current stage is DONE.
May 3, 2013 Lots more flowers.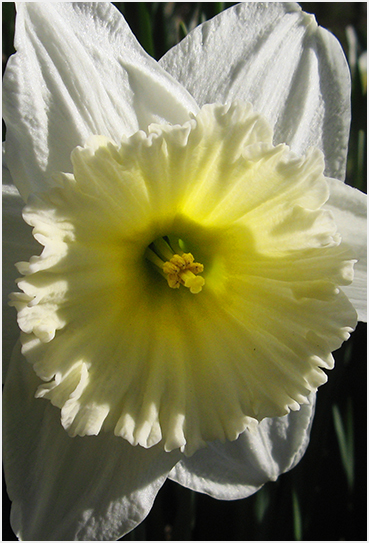 April 24, 2013 More sun, more warmth, more blooms.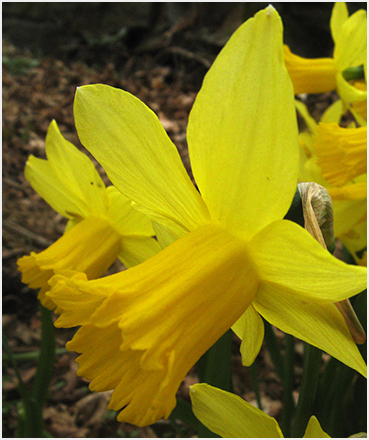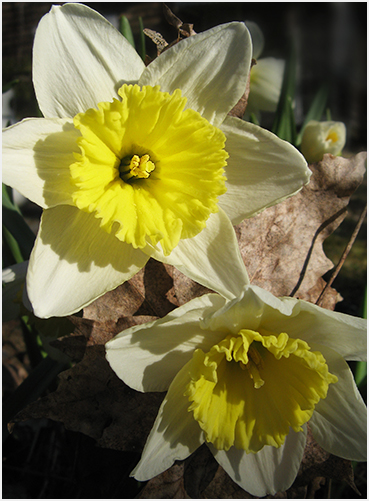 April 19, 2013 While the number of blooms grows, it's the most hardy varieties with only a few exceptions.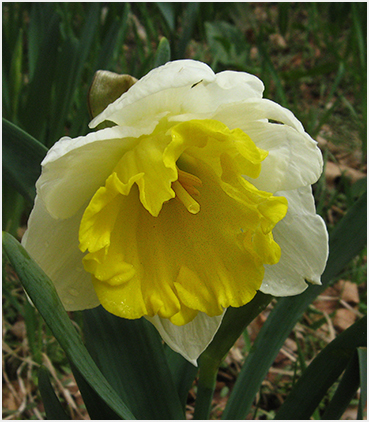 April 16, 2013 It's staying chilly, so blooming remains inhibited.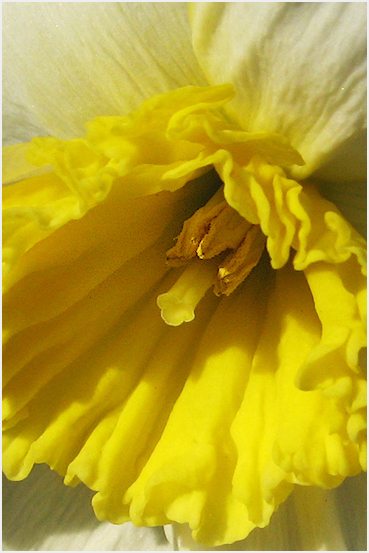 April 14, 2013 The first few patches of blooming varieties. We're almost a month behind last year!
April 11, 2013 Everything is late this year.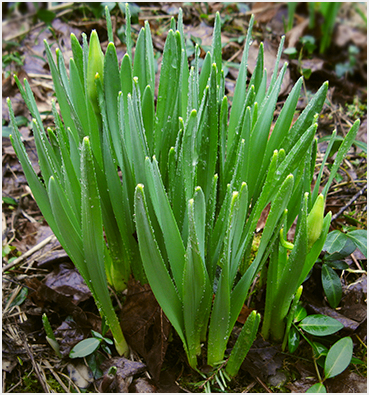 ---
Below are pictures from prior years. It's interesting to compare the dates of blooming, particularly the start-of-season and the exotic varieties. Last year, 2012, was an early season. Enjoy!
April 21, 2012 They keep on blooming.
April 3, 2012 Below-freezing nights and crisp days make for slow, but steady progress with the blooms.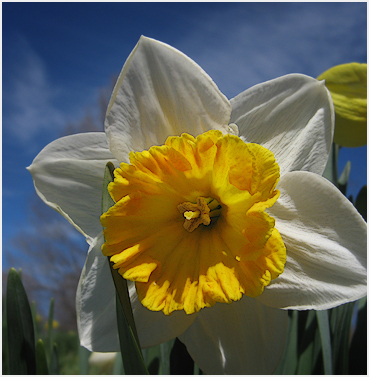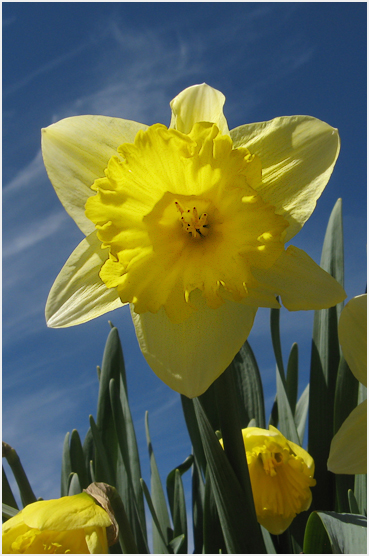 March 11, 2012 Mild weather means an early start to the season.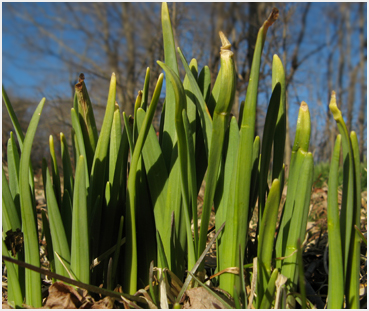 ---
Pictures from 2011, a late year.
May 11, 2011 Sun and bloom.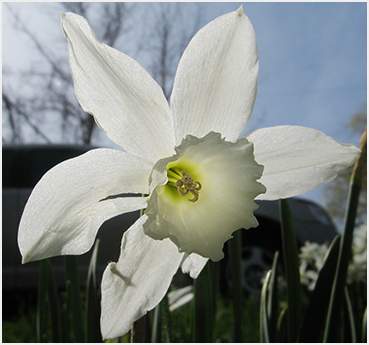 May 6, 2011 An attractive place to visit.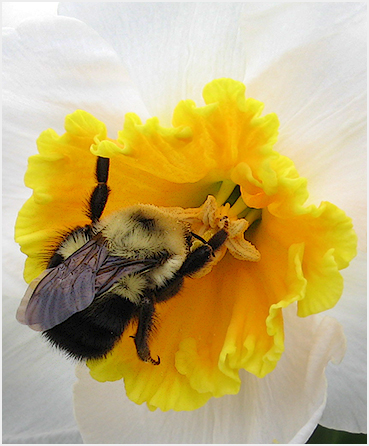 May 1, 2011 Still more varieties.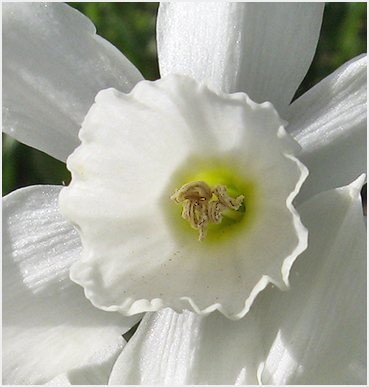 April 26, 2011 More to come.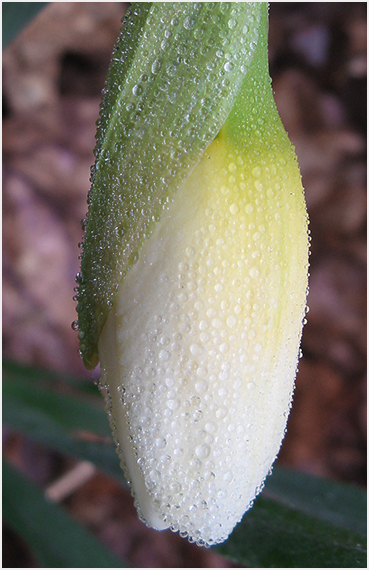 April 25, 2011 More varieties.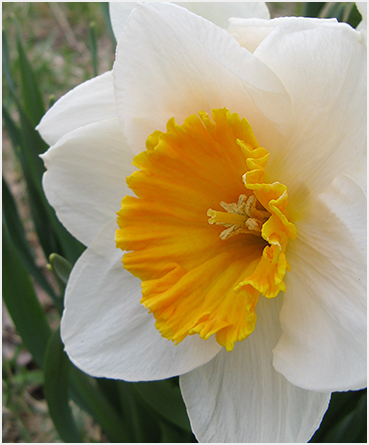 April 18, 2011 So far, only the hardy ones are blooming.
April 18, 2011 Yellow is finally becoming widespread.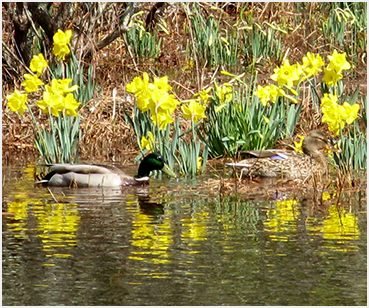 April 4, 2011 After a cold late winter and early spring, it's going to be a while.
---
2010 was another early year.
April 28, 2010 All sorts of varieties are now in bloom.
April 15, 2010 The range of color is expanding, but it's still early.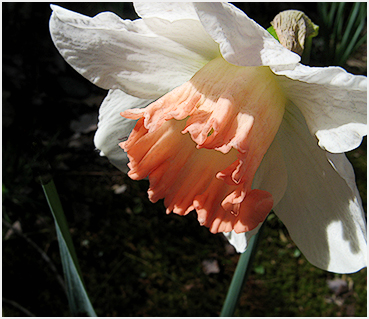 April 8, 2010 The first, most-hardy varieties are already in bloom.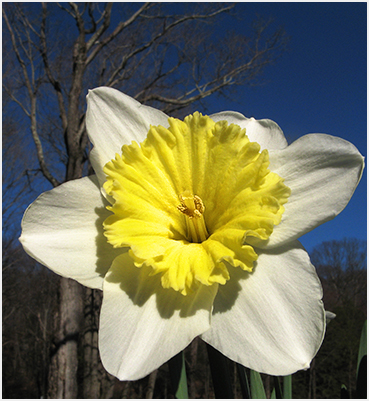 April 2, 2010 An early start to the season.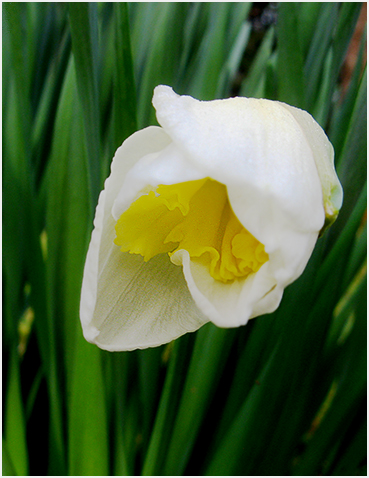 ---
2009, another late year.
May 14, 2009 The last few blooms are still here. And you can have them all to yourself.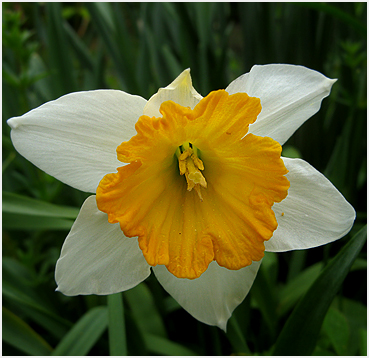 April 29, 2009 Late in the season now — many of the common varieties are gone. So while the sweeping views of thousands of flowers are past, some stunning varieties are now in bloom.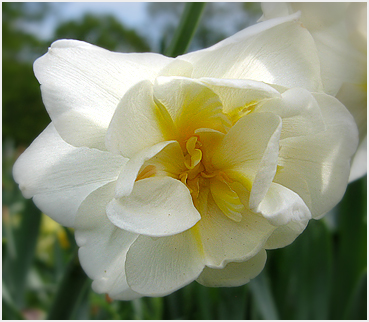 April 29, 2009 The variety of blooms indicates that the peak is upon us.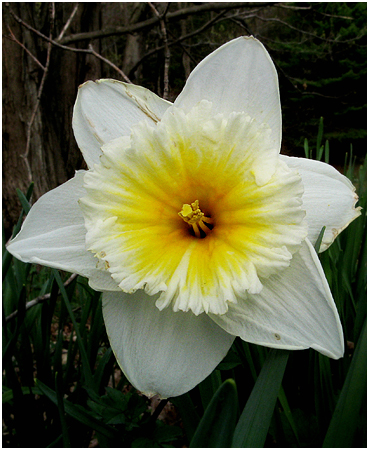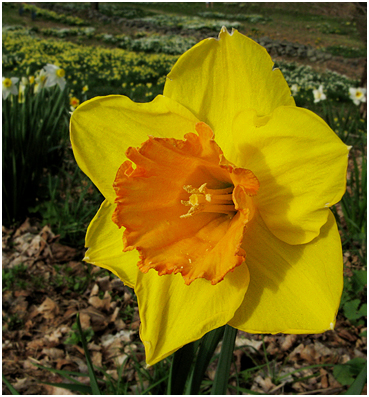 April 26, 2009 Most varieties are now blooming, thanks to several days of unusually warm weather.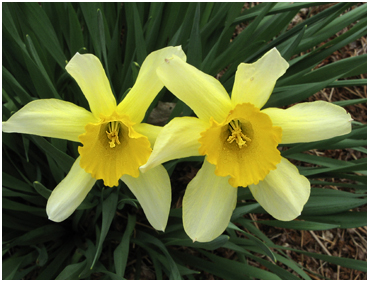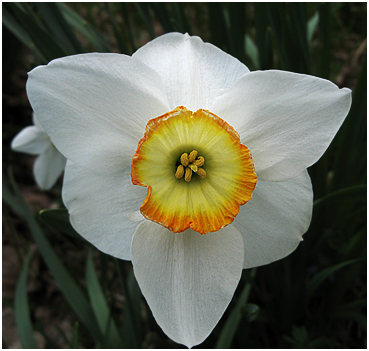 April 21, 2009 The heavy spring rains caused some damage to early blooms, but will greatly benefit later varieties.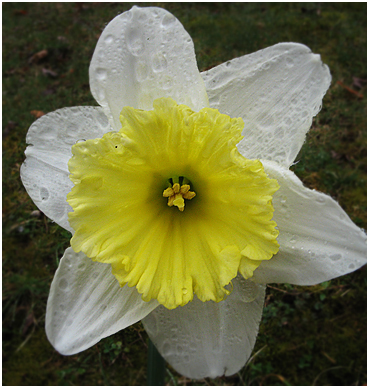 April 17, 2009 The blooms of the hardy early varieties are the first sign of spring in this quiet landscape.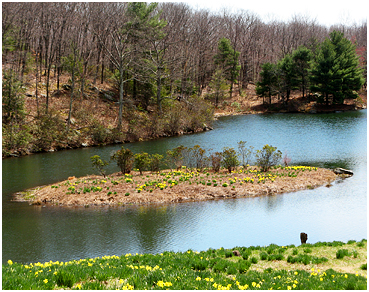 April 16, 2009 The new season has begun.