February 29, 2008 Calm before the storm — the bright sunshine only slightly moderates today's very cold air.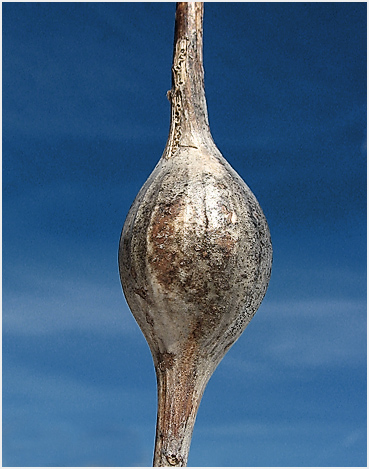 February 27, 2008 An air bubble trapped inside an icicle offers an undersea feel.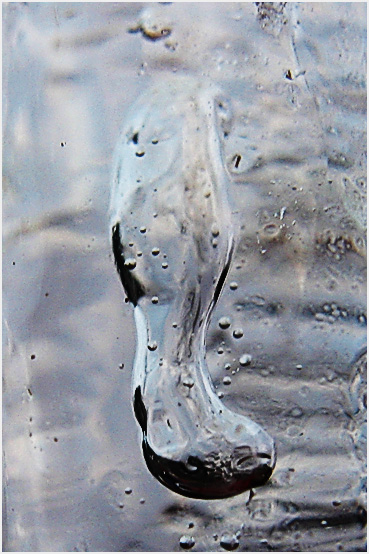 February 24, 2008 Partially melted snow highlights the structure of an old chestnut tree.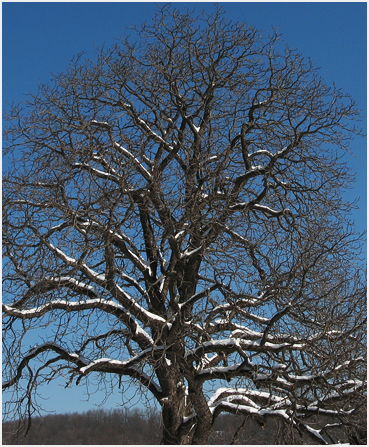 February 21, 2008 With Saturn to the left and Regulus above, an aircraft passes in front of the eclipsed moon.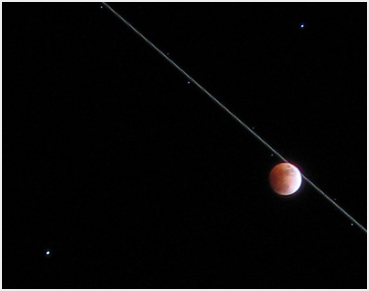 February 20, 2008 A hawk spreads its red tail while playfully soaring on this breezy day.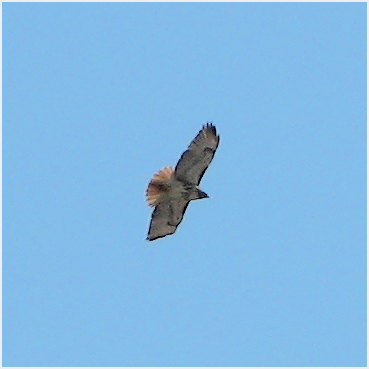 February 19, 2008 A curl of grass decorates a frosty roadside field at sunrise.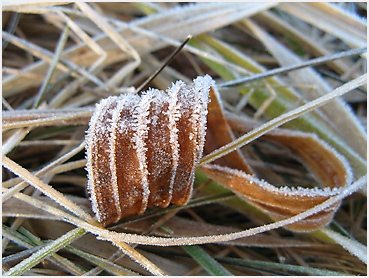 February 15, 2008 With a nearby crow loudly sounding an alert, this red-tailed hawk changes its hunting position.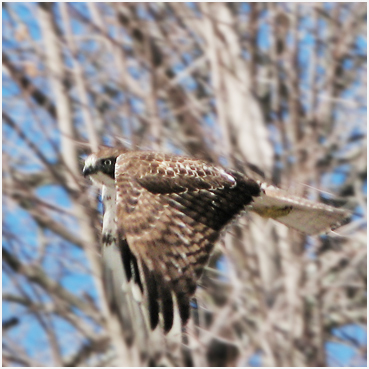 Underside markings are invaluable when trying to recognize a particular individual.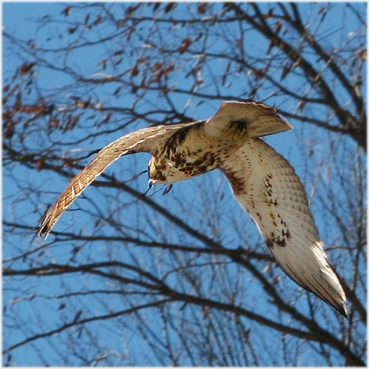 February 14, 2008 After a rainy end to yesterday's snow and ice storm, a cold night yields strange shapes.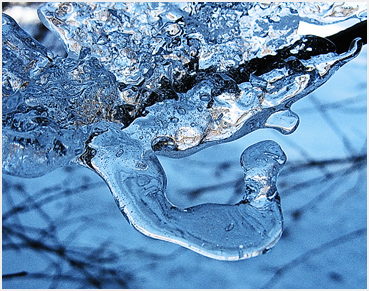 February 12, 2008 At 10°F, the frost can be flower-like.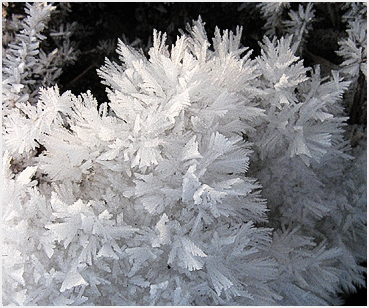 February 10, 2008 A short-lived burst of heavy snow to begin the day today. A later burst left three inches.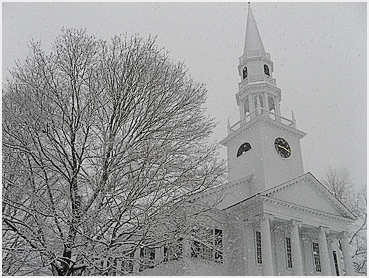 February 8, 2008 Crystals of snow accumulate on this fern, still green from its proximity to a stream.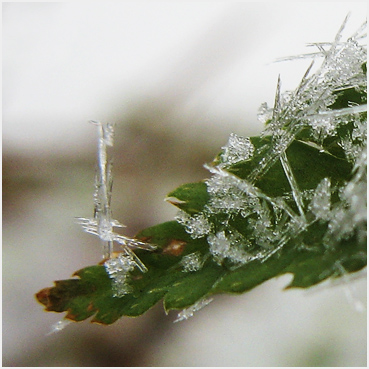 February 7, 2008 Winter is slowly returning.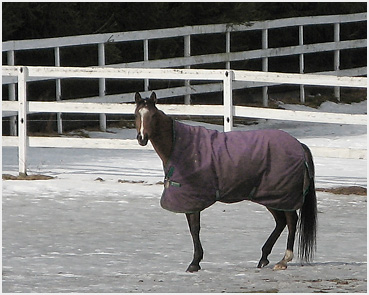 February 6, 2008 Warm air means advection fog in the many areas where snow cover remains.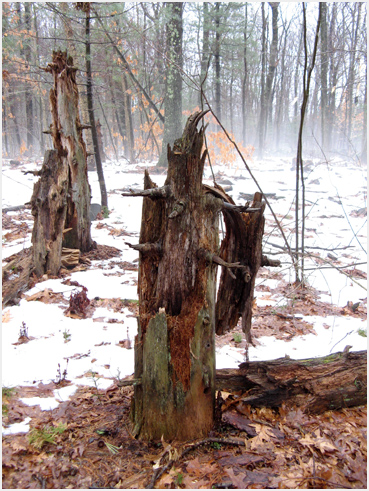 February 5, 2008 A dusting of snow last night covered everything in a soft white. But heavy rain with thunder this morning left only the rough granular snow, from which this next-generation evergreen emerges.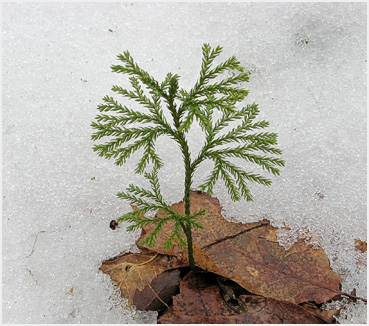 February 4, 2008 Frost patterns on the thin top layer of ice that formed over the weekend at "high water" in this wetland after the heavy rain last Friday.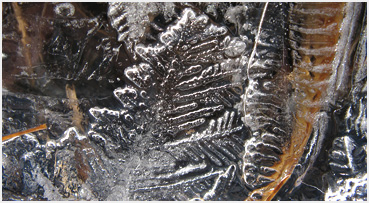 February 1, 2008 Today began with a pre-sunrise solar pillar, caused by horizontally-oriented ice crystals, photographed in Litchfield Borough.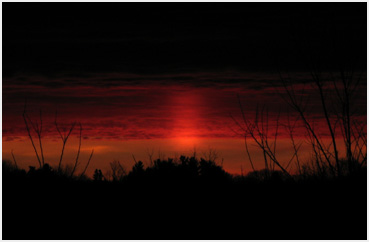 January 30, 2008 Unusual for January: rain.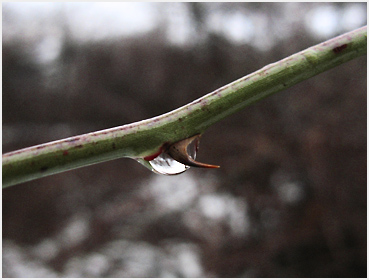 January 28, 2008 Milkweed — after the seeds have left the pod.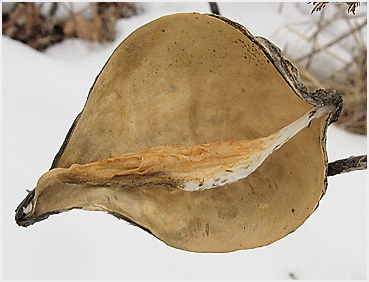 January 25, 2008 Grasses continue to take advantage of the winter wind.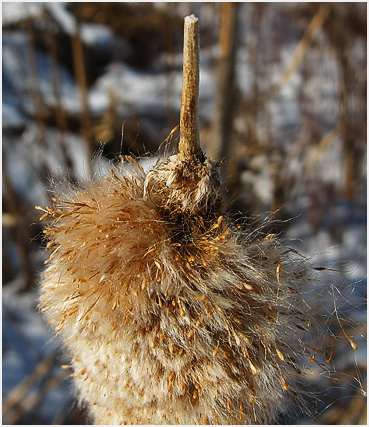 January 23, 2008 Yesterday's sunrise warned of an approaching front. But only a dusting of snow materialized in the evening.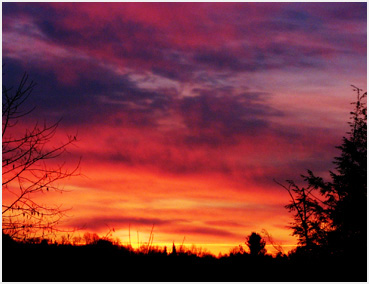 January 21, 2008 A dried flower in a snow-covered field holds a bit of frost on this very chilly morning.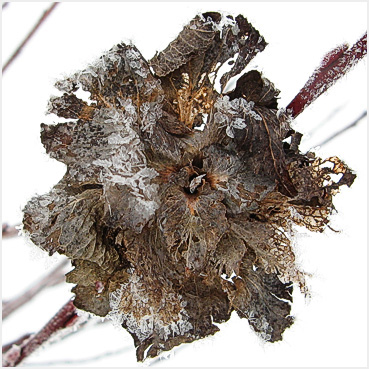 January 18, 2008 With four inches of new and very wet snow, occasional stems of old grass are the only interruption in this field.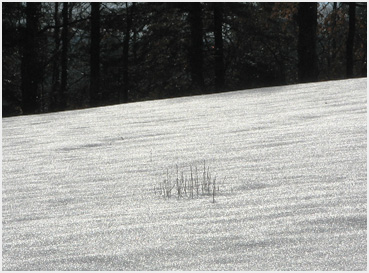 January 17, 2008 A still night and a bowl-shaped valley provide the ideal conditions for building up a lot of frost. This twig was beautifully decorated this morning.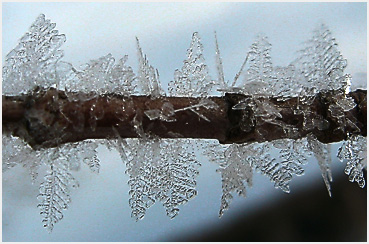 Even dried grass, where it's not covered by the snow, is accented by sharp crystals.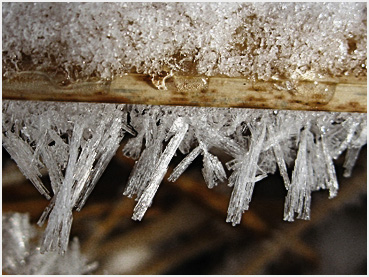 January 16, 2008 "Who me? Did I cause that snow to fall on your head?"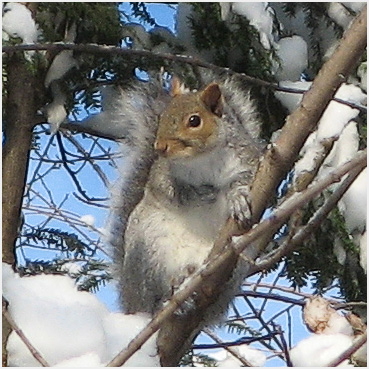 January 15, 2008 Combine a strong east wind with sticky, wet snow, and every tree trunk becomes a compass.

This shelf mushroom supports more than its weight of wet snow.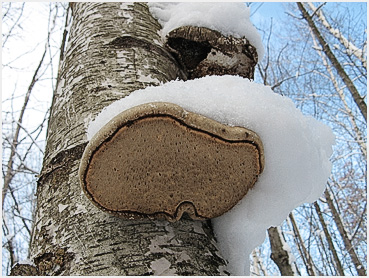 January 14, 2008 A minor snowstorm — not as big as predicted. Before it covered everything, cracks in the ice could be seen and, every so often, heard.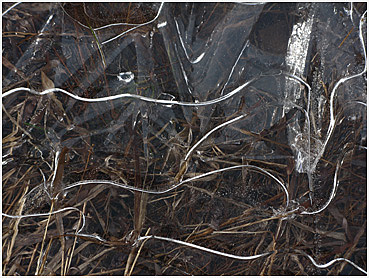 January 11, 2008 After a week of warmer weather, and today hard rain, three quarters of the snow is gone. Here an acorn cup is revealed, its shape providing an important winter clue for identifying the type of oak.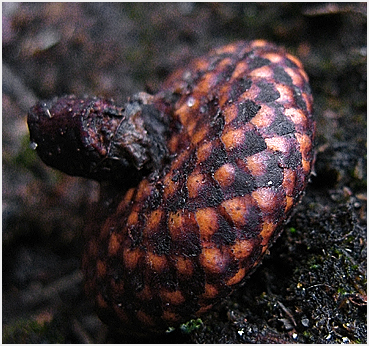 January 9, 2008 Despite the unusual warmth, the ice on Mt. Tom pond seems intact. This snowman has been keeping the ice fishers company in the morning mist.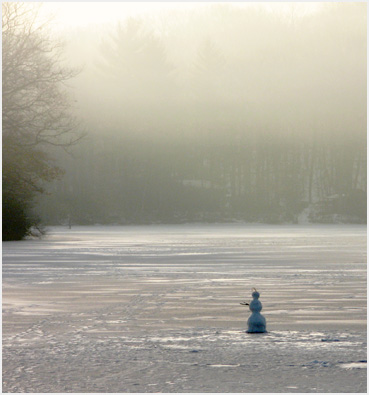 January 7, 2008 This was the weekend of the Connecticut Lighter than Air Society winter "freeze your..." gathering. With the sun still a couple of degrees below the horizon, some sixteen hot air balloons were already brightening up the sky.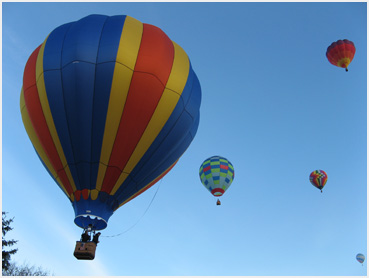 Despite the milder, twenty-something degree weather, hot blasts at inflation provided welcome warmth.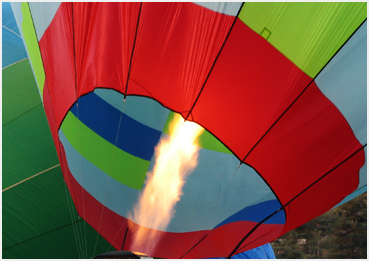 January 4, 2008 The native Cranberry Viburnum (Highbush Viburnum, or Viburnum trilobum, to be more correct) takes to the acid soils of the Litchfield Hills. It brings a touch of vibrant color to abandoned areas in even the coldest of weather. This one (temp. 10°F) was beside a road near the upper Bantam River.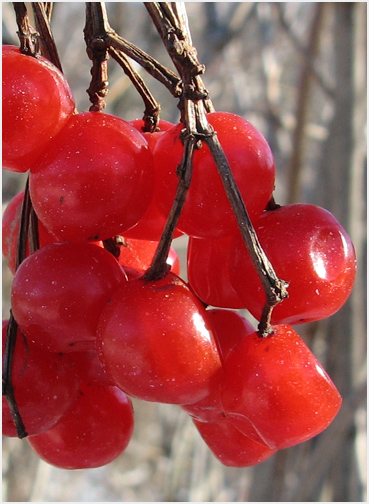 January 3, 2008 More serious cold has arrived. It took a couple of hours of bright sun to push the mercury up to 1 degree F.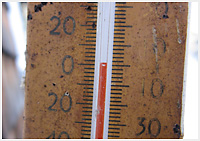 With the sun angle so low, shadows paint the snow.
January 1, 2008 Snow generously fills a dried seed cone of this Tulip Tree.The central spikes stand upright all winter.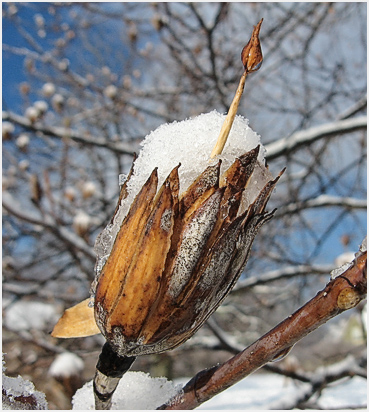 Continue reading from the Early Winter archive >