December 16, 2010 Lakes are beginning to freeze over.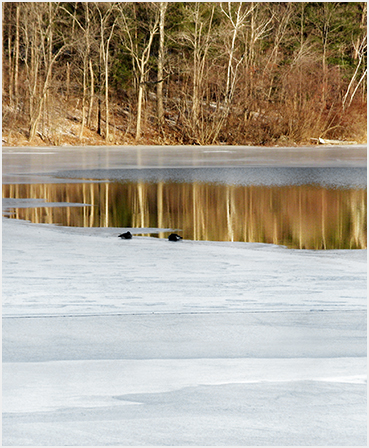 December 14, 2010 Some new snow to replace what was washed away last weekend.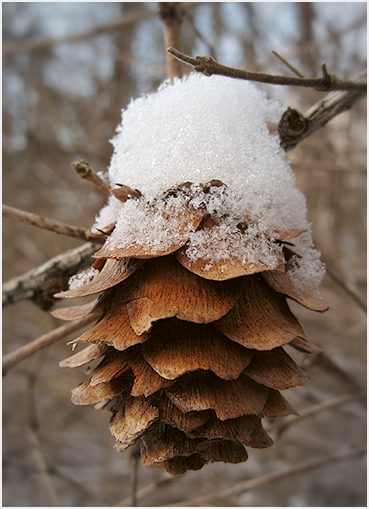 December 10, 2010 At 7 degrees above Fahrenheit, frost swells on weed stems in a roadside field.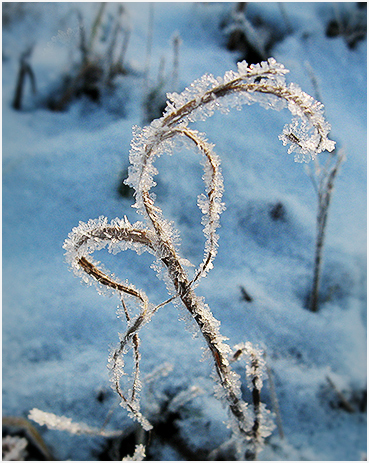 December 9, 2010 The plumes coming from the Lake Ontario continue to bring a sprinkling of snow.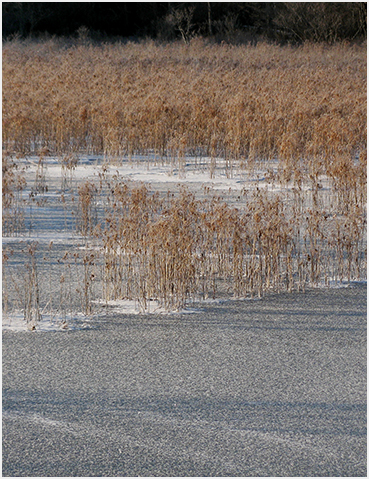 December 7, 2010 Although Lake Ontario seems far off, the winds are just right and we've had two days of lake-enhanced clouds and snow.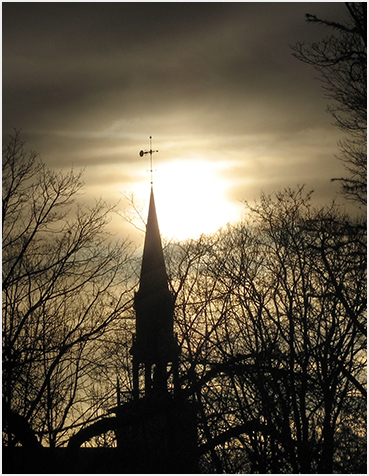 November 29, 2010 A frosty morning. These crystals were on my windshield.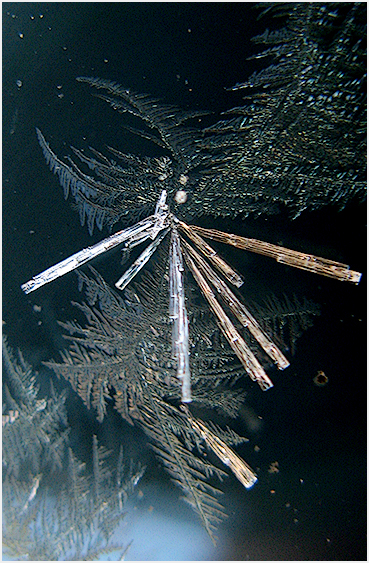 November 23, 2010 A still and gray morning.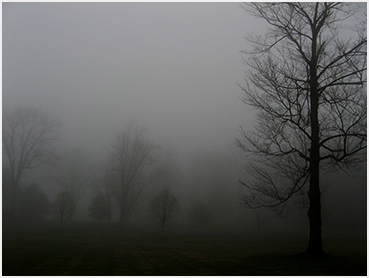 November 22, 2010 Bare trees frame the early sunset.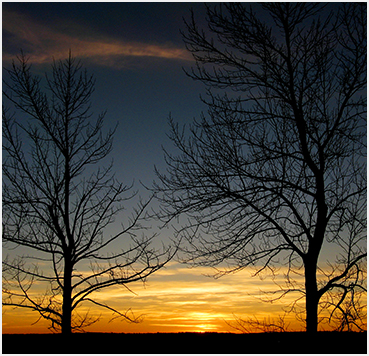 November 12, 2010 Trees with any remaining leaves are becoming few and far between.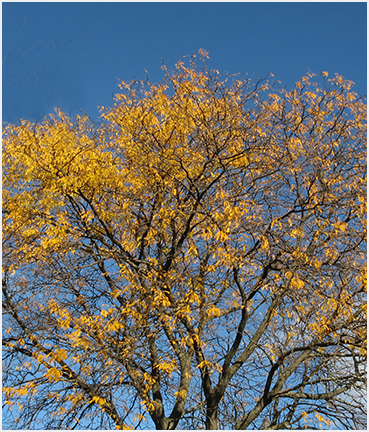 November 8, 2010 The first snow (and sleet) of the season.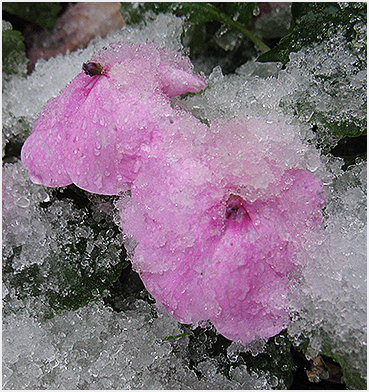 November 3, 2010 With the last of the trees rapidly losing their leaves, sometimes the most interesting sights are on the ground.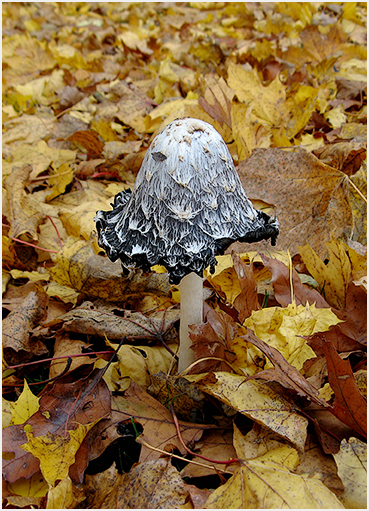 November 1, 2010 A chilly start to November as temperatures in the 20's brought an official end to the growing season this morning.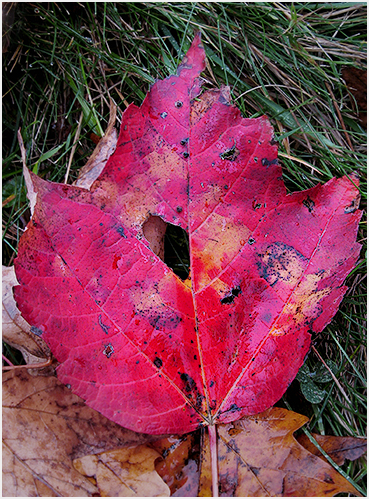 October 29, 2010 Back to reality with a freeze warning for tonight.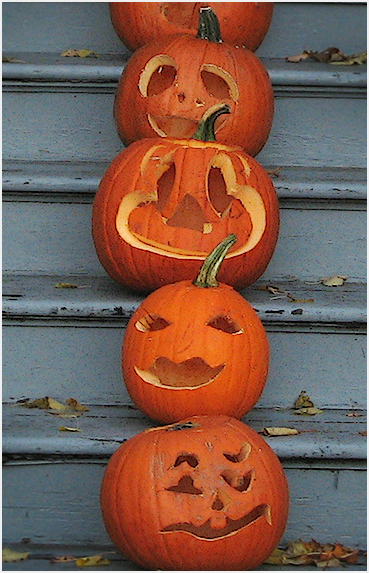 October 28, 2010 Almost 70 degrees with a mostly gentle breeze — a beautiful Indian summer day. It's hard to believe that there's a chance of snow showers in the forecast for early next week.
October 26, 2010 There has been less yellow and more orange and red this year — up until now. The last wave of tree color is offering plenty.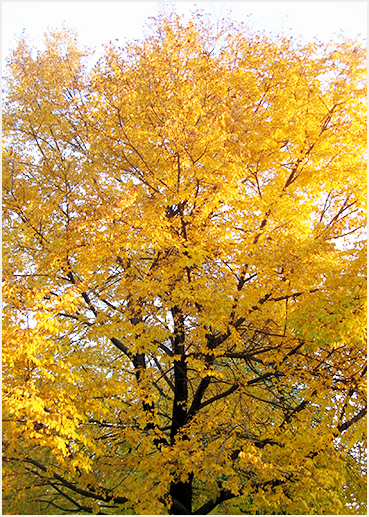 October 25, 2010 Note: We had a service outage this past weekend where our site is hosted. Sorry for the inconvenience if you weren't able to get our fall foliage forecast.
October 22, 2010 Although some trees have lost their leaves, there are plenty showing beautiful color.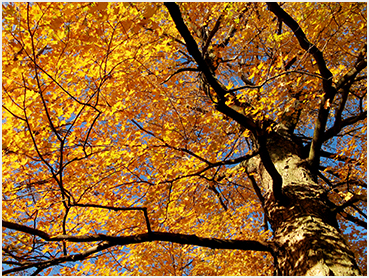 October 14, 2010 This is turning out to be a wonderful year for orange and red leaf color — yellows seem generally brief on all but older maples.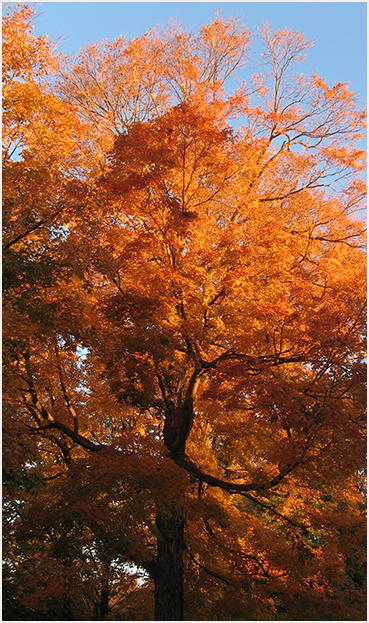 October 8, 2010 The perfectly clear skies at sunrise allowed the sun to intensify the leaves that are showing color.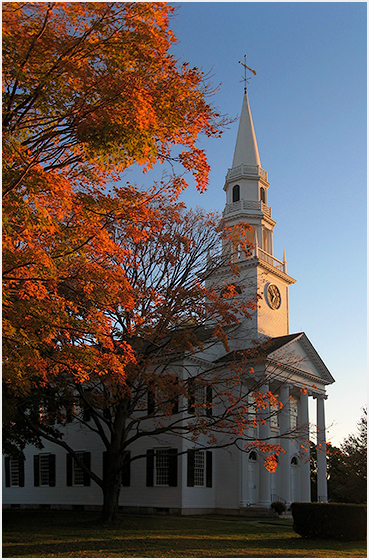 October 6, 2010 Cool but moist weather is bringing an almost spring-like green back to many spots, offering cover and/or food. See more local mice at Mouse of the Month.com
October 2, 2010 The breezy weather produced a windfall of fruit.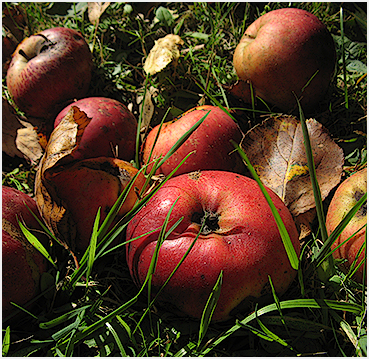 September 30, 2010 A very wet week, but not everybody minds.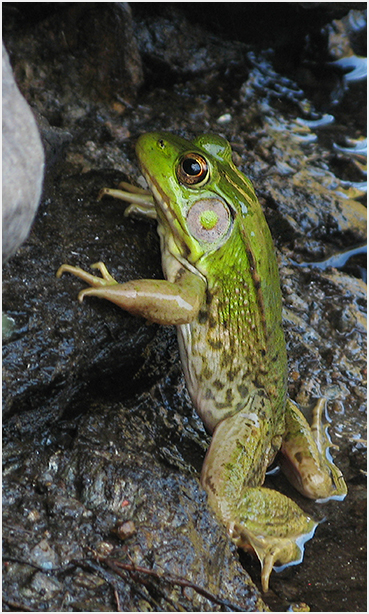 September 26, 2010 The first weekend of autumn felt like summer, but isolated color in the trees is a reminder of what's ahead.
September 22, 2010 Fall arrived the same night as the Harvest Moon, which rose with a pumpkin color.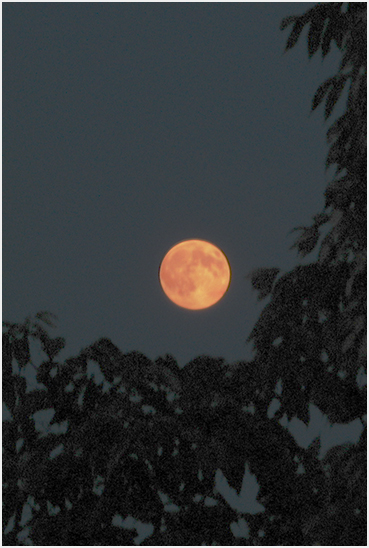 The Autumn equinox was at 11:09 PM on Wednesday, September 22, 2010.
September 17, 2010 Ripening for many fruits is ahead of the norm this year.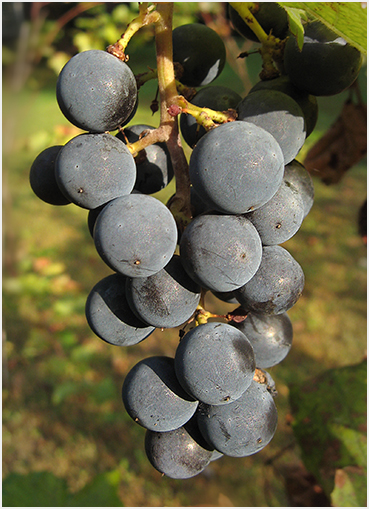 September 14, 2010 Intermittent moisture, just enough for this mushroom to pop up.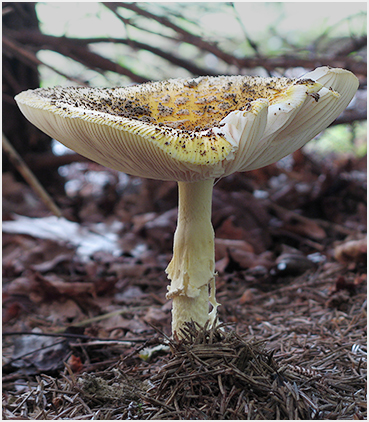 September 11, 2010 Bounty at the tail end of the growing season.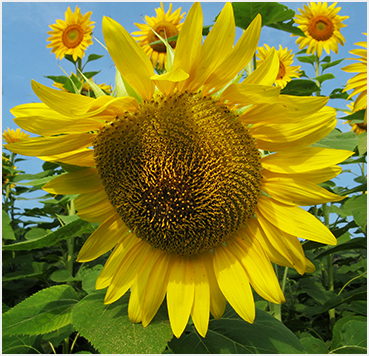 September 7, 2010 Hints of autumn-like cool nights mean there's no time to waste.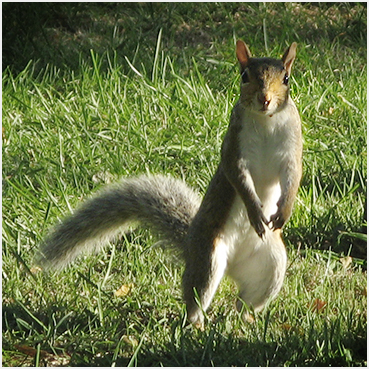 Continue reading from the Summer in Litchfield archive >