March 19, 2013 Winter holds on, bringing another half foot of snow.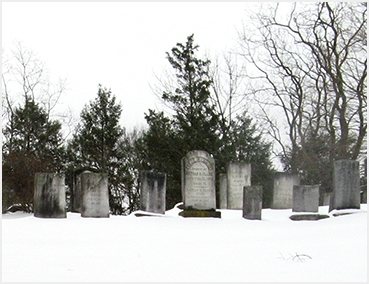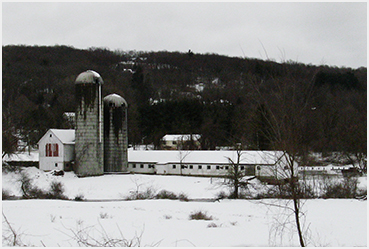 March 18, 2013 High clouds warn of yet another approaching storm.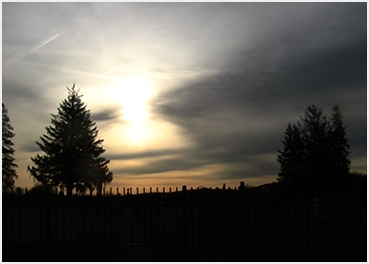 March 14, 2013 A modest late-season snow this morning.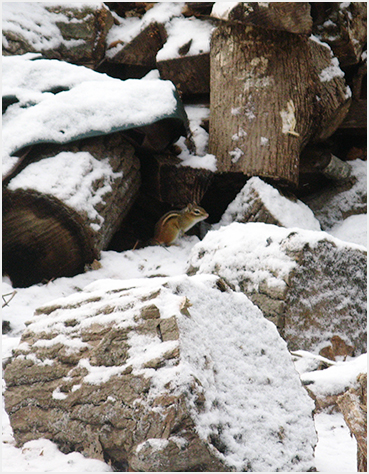 March 13, 2013 Rain and snow melt re-freezes each morning — sometimes with rings and bubbles.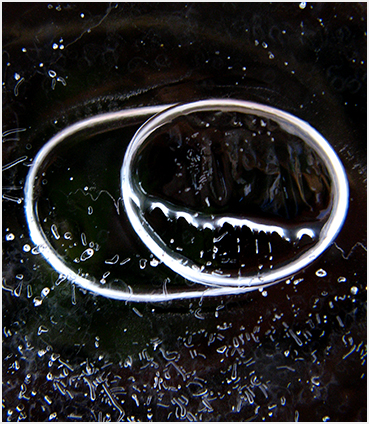 March 8, 2013 A late winter nor-easter brings another significant snowfall.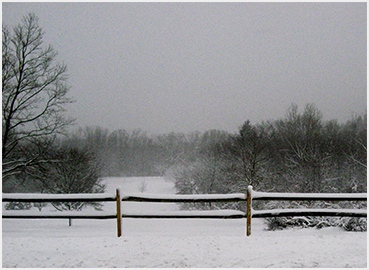 March 1, 2013 Morning moisture from continuing unsettled weather.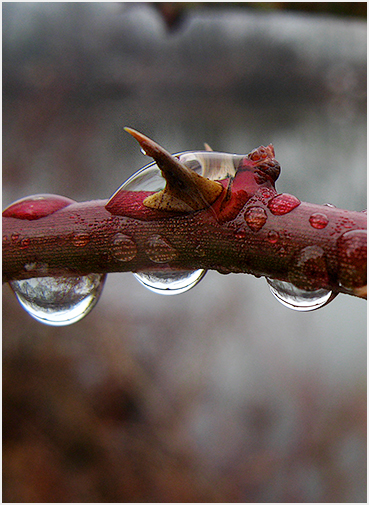 February 28, 2013 In the Still River valley, last year's sunflowers stand in the morning mist.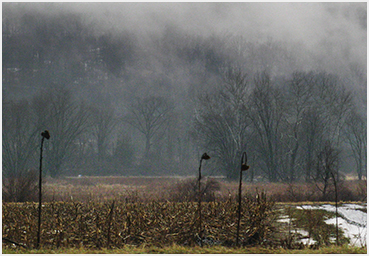 February 14, 2013 A modest snowfall, but an attractive one.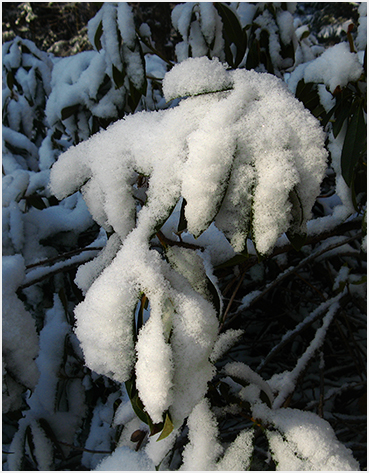 February 12, 2013 The blizzard hasn't covered this watering hole.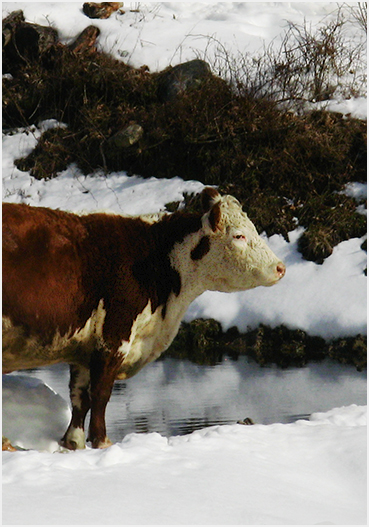 February 9, 2013 The blizzard of 2013 — looking perfectly normal and proper in these woods — with patterns in the snow from all the wind.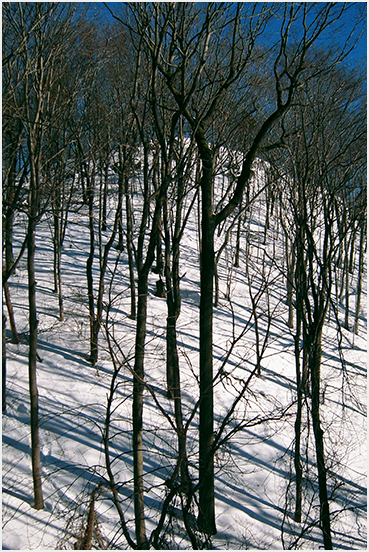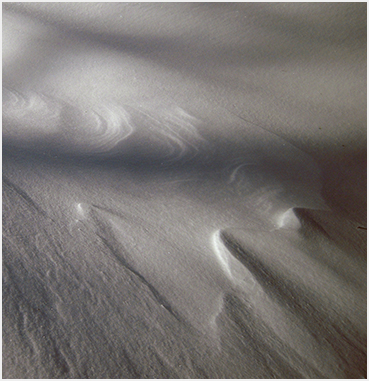 February 7, 2013 Expecting a storm; but today only the calm of mid and high clouds that precede it.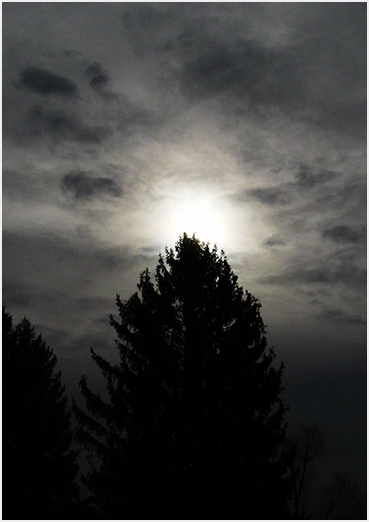 February 5, 2013 Light snow today makes thing look like they feel (pretty cold).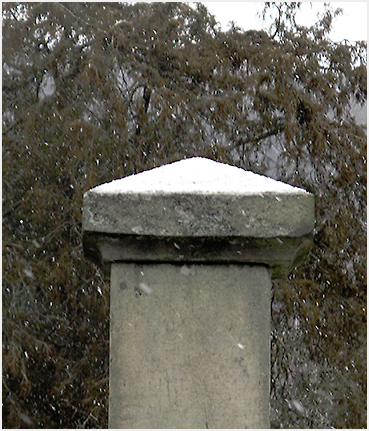 February 1, 2013 An ice fisherman starts the day.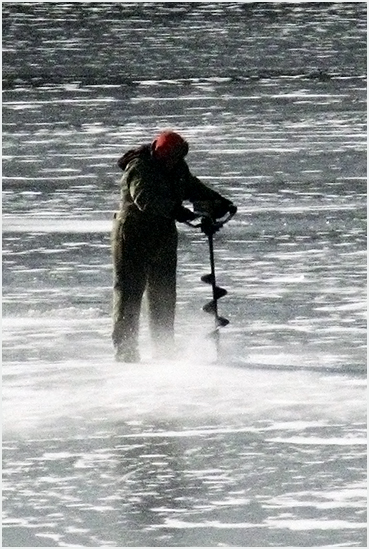 January 30, 2013 Warm air over over the frozen river makes for a foggy morning.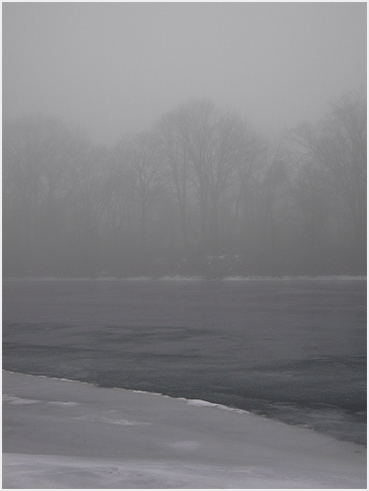 January 22, 2013 The crisp morning air is the coldest of the season.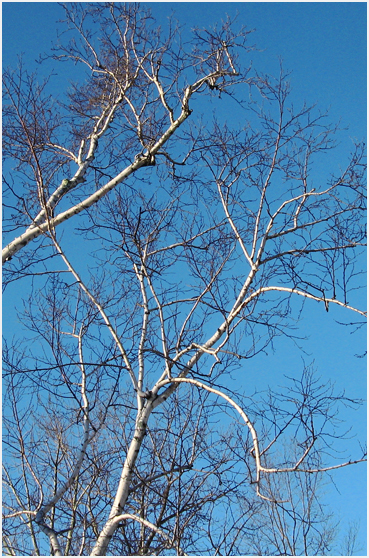 January 16, 2013 A light snow to announce colder weather.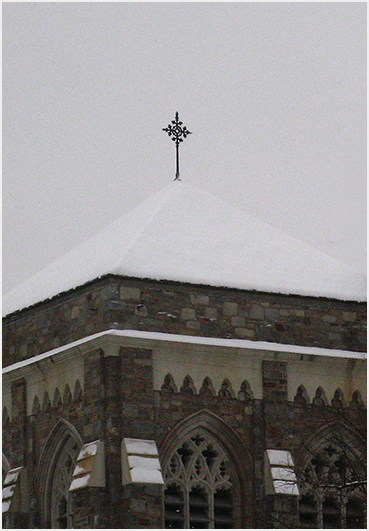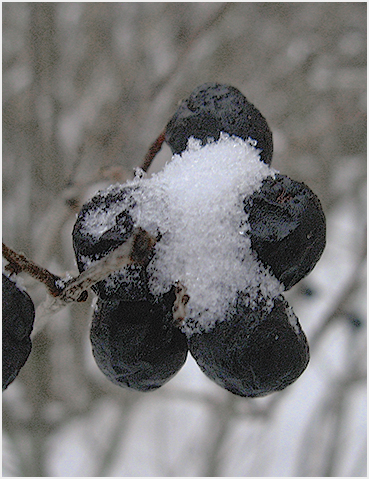 January 14, 2013 A final morning of fog as this mild spell comes to an end.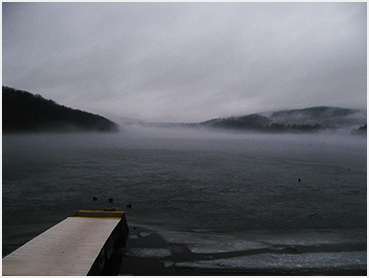 January 9, 2013 Even as the temperature moderates, the ice fishing season begins.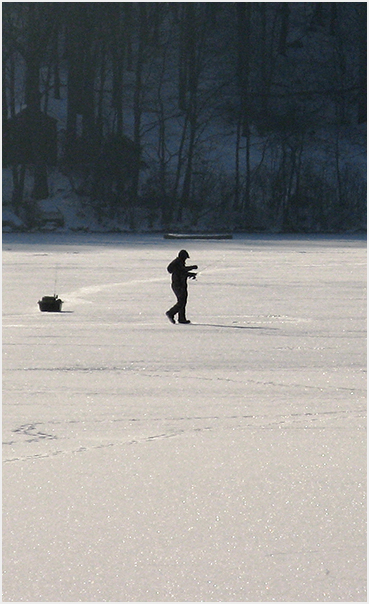 January 7, 2013 The larger lakes are now frozen, but with a range of thickness and opacity.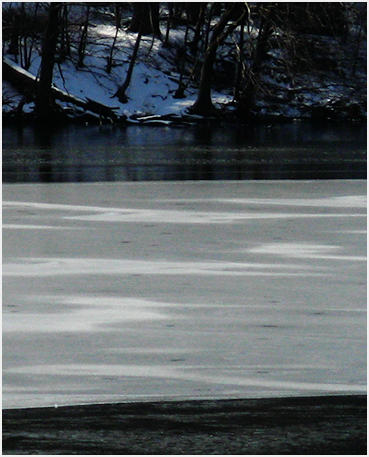 January 3, 2013 Frost sparkles in the morning sunlight with the temperature at 6 degrees Fahrenheit.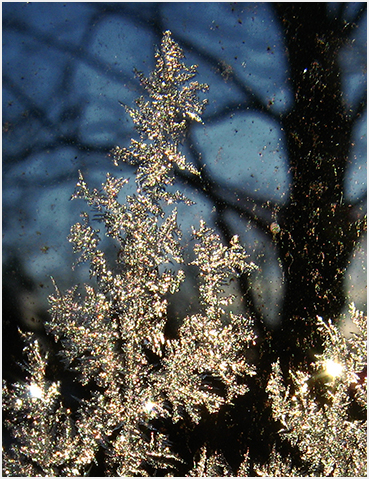 December 29, 2012 Lights to brighten the long nights as we bring 2012 to a close.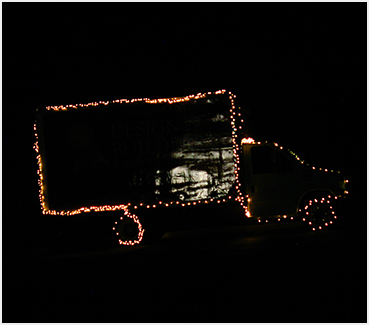 December 28, 2012 Ponds started to freeze back around December 20th. Now the small ones are fully covered with thin ice; the bigger ones are still largely clear.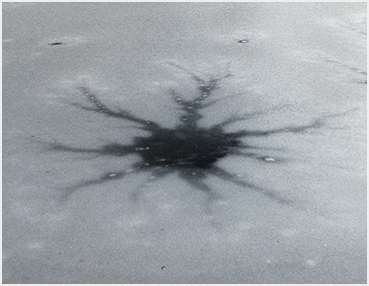 December 27, 2012 Snow, ice and rain -- it now looks like winter.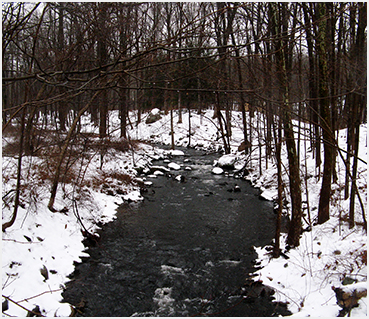 December 21, 2012 Winter arrives with rain and wind.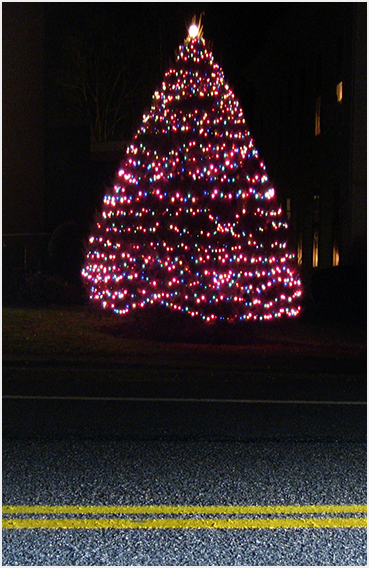 Winter began at 6:12 AM EST on December 21st (13.0.0.0.0).
December 13, 2012 Steam fog from the chilly air this morning.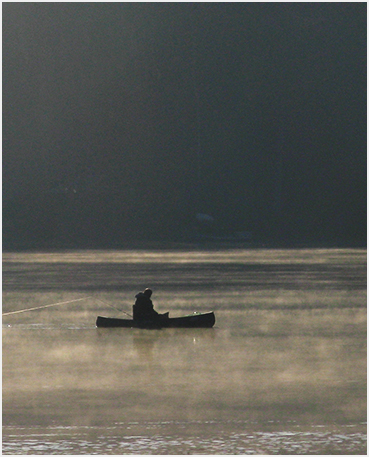 December 6, 2012 Amongst the leaves.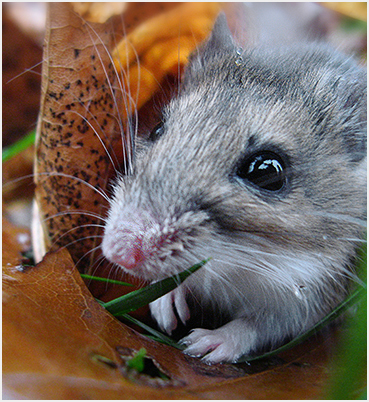 November 29, 2012 First light of sunrise.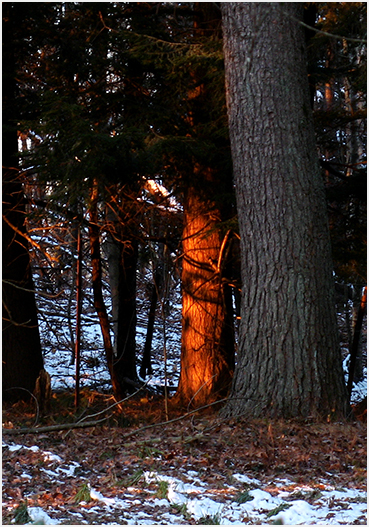 November 21, 2012 Happy Thanksgiving.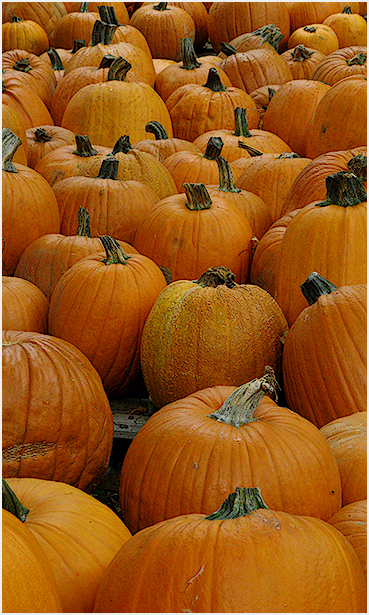 November 13, 2012 With some searching for mild spots there's still color and, in fact, elegance to some late-turning, close-to-the-ground leaves.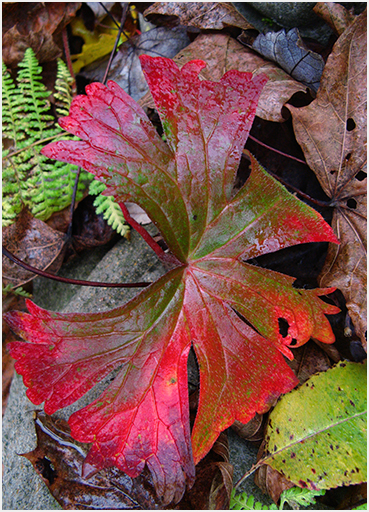 November 11, 2012 The Shepaug (Native American "rocky waters") River winds it's way through a warm, hazy, but leafless part of the hills in Washington. Temperatures have climbed to almost 20 degrees above normal, melting just about all of last week's snow.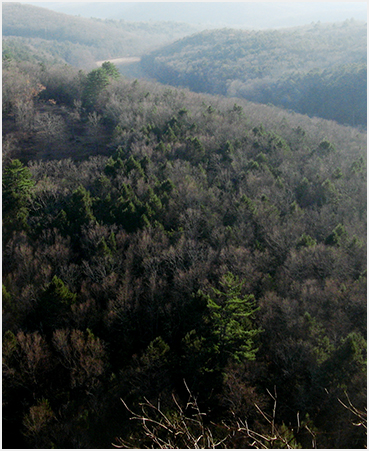 November 8, 2012 The first snow-bearing nor-easter of the season.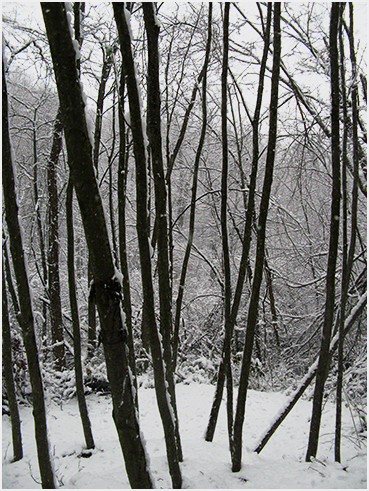 November 6, 2012 Frost crystals growing as hexagonal columns on a blade of dried grass — on what was possibly the coldest morning thus far this season.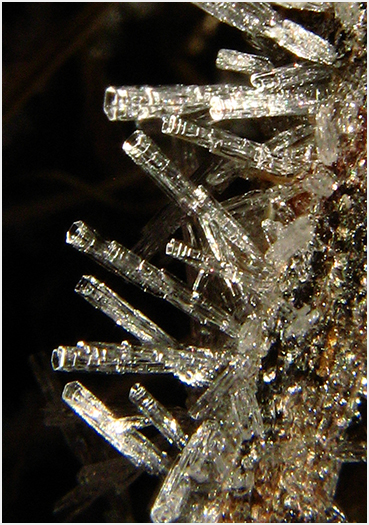 Continue reading from the Autumn in Litchfield archive >